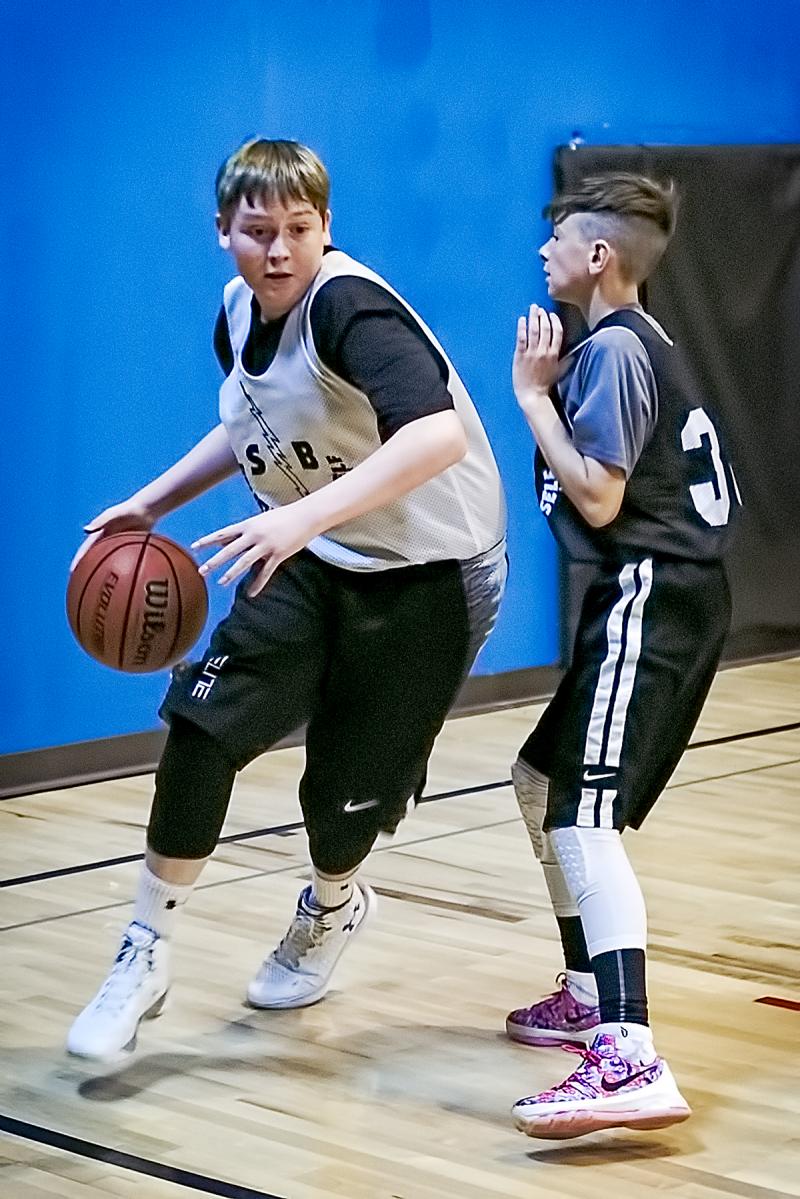 Southwest Basketball was founded by Marvin Johnson. Marvin played high school basketball in Louisiana (De Ridder) before becoming a Junior College All-American at Howard County Junior College (Big Springs, Texas). At Howard, he led the nation in scoring (all colleges Junior college and all four year colleges and universities). Following that Marvin played
two years at the University of New Mexico, 1976 - 78. He set and broke the single game, scoring twice in the 1977 78 season. (In December of 1977, he scored 48 points vs Western Kentucky, then broke that record, on March 2nd 1978 vs Colorado State by scoring 50 points, this was before the 3point line. The 50 points are still the UNM Single game record). In 1978 he was the second round draft pick of the Chicago Bulls. In 1981 , he was the MVP in the English Professional Basketball League.
Former UNM coach Norm Ellenberger gave Marvin an opportunity to run his basketball camp in 1979. That experience, plus his playing experience, provided Marvin with the passion for teaching young people the game of basketball. After 35 + years, the passion is still there Since that time,  he has taught thousands of young people basketball and life skills. His instructional camps and leagues have become generational experiences for many families.
Marvin is ably assisted by former UNM All-Conference point guard and ten-year high school coach, Kelvin Scarborough, former overseas professional player Bryon Scales and long time associates Douglas Smith and Kenny Davis.  Marvin and his team of associates teach and coach basketball with the credibility of having played and coached at a very high level. They have been trained by Marvin to understand his program and objectives.
Southwest Basketball leagues and camps, under Marvin's direction, provide an organized structure for youth to learn and compete at all ages and skill levels. Experience is gained from discipline, hard work, focus, leadership and fun to ensure valuable life lessons. These lessons enhance player's positive contributions to both family and society.
Southwest Basketball offers year-round, instructional leagues, camps tournaments and personal training for youth ages 5 to 18. The coaches have the experience, training and patience to instruct your child in the correct way to play basketball and conduct their lives.
Location: 
Christine Duncan Heritage Academy(behind the Walmart at Coors and I-40)
1900 Atrisco Way Rd. NW
Albuquerque, NM 87120